Isn't the New Year exciting.
If I had to choose a month which I would look forward to the most would have to be January. There are so many things to look forward to and talk about while I'm here including New Year's Day,
On Facebook I am so glad they put new songs on LYROKE, if you don't know what I am talking about the clue is in the title and it is do with remembering lyrics for pop songs.
Thanks to Jools I have discovered a variety of new established artists such as Hame, Chvrches, John Newman, Rudimental, KT Tunstall, Jessie J that bloke who was singing with Kanye West of Bound 2, Lordi,  Jake Bugg. It isn't only about finding old people that I as a youngster have never heard of
Speaking of Jools, I was watching Jools Hootenanny, you missed a show with upcoming, exciting, talented lineup with likes of Haim, The Lumineers, Rudimental, John Newman, Emeli Sande, Mel C, Lisa Stansfield and a few others which I haven't deliberately forgotten about although last years one was really good I must admit. Although I read an article the Daily Mail website claiming that the show is taped before the New Year. What do you guys think? I think it has the possibility of being true considering there some american artists on the show, they would rather be back in the US around that time and it's inside the studio and plus I wouldn't expect the artists to be happy leaving the BBC studios between 2 and 4 in the morning so I wouldn't know.
There was also a similar show on BBC One which was on earlier, it was quite strange I missed the first part cause I didn't know it was on until the fireworks finished, What's his name, oh you know the one, the one who sang with Robbie Williams about the song called Shame, or the one who got most of the credit of Take That, well of course, you know Gary Barlow don't you? It would be best to give you a riddle or a clue to the answer rather than telling you to spoil the surprise, We would do with Gary Barlow singing Let Me Go on behalf of the UK for Eurovision this year but I don't expect that to happen, do you?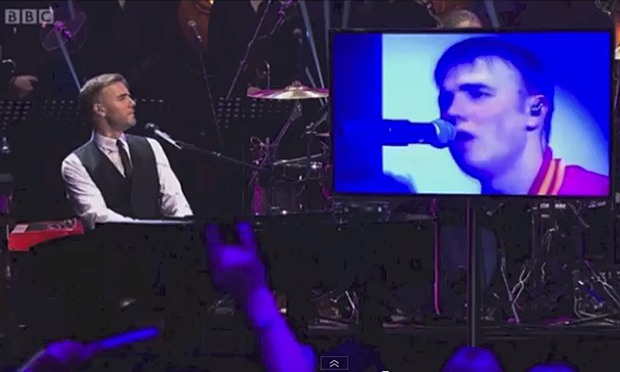 I nearly finished watching the Only Fools Christmas specials, I finished watching Modern Man which was quite interesting, If your a great fan of the show then you would familiarize yourself with the episode. It is quite long
For anyone who hasn't read my previous blogs, I am so excited about this weekend because DARTS IS BACK !!!! Those last three words just describes my enthusiasm for the support. I have been a great fan of the BDO tourmanent at Lakeside, it stands for British Darts Organisation. It's great because you can't get an atmosphere or tension quite like darts. Once you watch it you can get an understanding where I am coming from or what I am trying to say.
I seen the game between Arsenal and Tottenham, I laugh at Theo's arrogance but I did seem to feel disrespected where he was taunting the rival's fans.